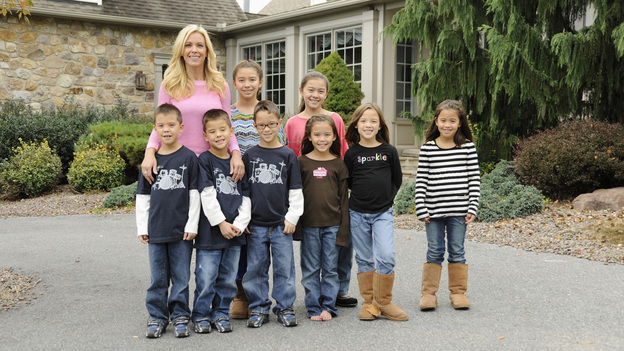 I didn't get to watch it live on Tuesday, but on Wednesday night, Big Girl and I sat down with some popcorn to check out Kate Gosselin on "Celebrity Wife Swap." It was just "OK," I thought. Nothing earth-shattering or crazy. Kendra Wilkinson was kind of boring, in my opinion.
But the show did make me hunger for some more Gosselin tales. Not Gosselin trips around the world, but things like day-in-the-life stuff. How they make it happen with all those kids. I think it's the same way I feel about the Duggars. I don't really care if they go to Asia; I'm more interested in how they manage laundry and grocery shopping and homework.
Luckily, I remembered that they post the "Household Manuals" from "Wife Swap" online. So I looked up the
Gosselin manual
. And I got what I really wanted -- a glimpse into her schedule with the kids.
I want to know more about her bread-making now. And although she says there is not full-time housekeeper or nanny or whomever, how does she clean that house?